S.A.I.N.T. requires an adoption application, home safety check and adoption fee for each animal in the Saving Lives Pet Adoption Program. Unless otherwise stated, all rescue pets are located in Bullhead City or surrounding areas.
Join us for our Bullhead City pet adoptions at PetSmart and other locations throughout the community. Keep following this website or sign up for our newsletter to receive more information.
---
OUR ADOPTABLE PETS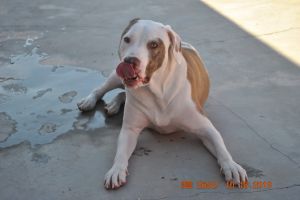 Tank is almost a year old, up to date on vaccinations, neutered and as cute as can be! Gets along well with cats and small dogs but has tons of puppy energy, which gets him into trouble. He's a bit of a jumper so a tall fence or wall is important, and he does chew, so he will need lots of entertainment and love. Adopt Tank and get 50% off any training package at Mutt Manners Dog Training!
Baby, Male, Medium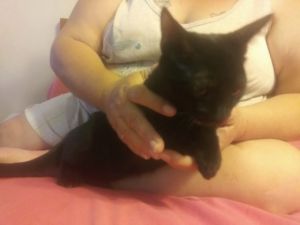 The little black and white kitten is Dotti. She's a female Domestic Short Hair, about 6 weeks old (as of June 29). Prince Wakanda is the little black male. Also about 6 weeks old. Both kittens will be spay/neutered and vaccinated before going to their new home.
Baby, Female, Small